Grant Rhode, President and CEO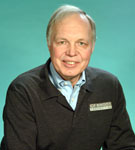 Grant's vision of high performance project delivery and dedication to craft and client service shapes our company. He began contracting construction services during his high school years in southern New Hampshire and Maine, and founded Boston Woodworks (BW), an architectural millwork firm, with his brother Brian in 1982. Grant established GF Rhode Construction (GFRC) in 1994, in order to dedicate his time to the general contracting part of the business.  GFRC's primary focus has been the construction of architect-designed residential and commercial work in the Boston area. Grant is a recognized leader in the residential construction industry in Massachusetts; he received a Custom Home Pacesetter Award for Innovation, recognizing his long-standing commitment to developing teams in our industry.
In developing his model for managing residential construction, Grant draws upon experience as a high performance commercial contractor. Equally important, however, are the relationships that he has created with the many fine architects and design professionals with whom he has worked. Through these relationships, he has developed sensitivity to the aesthetics of design and construction, and shares these concerns with the GFRC staff. He works together with them to bring a balance of art, craft, and commerce to every project that we undertake. MORE
Grant received a Ph.D. in East Asian Affairs from the Fletcher School of Law and Diplomacy at Tufts University, and a graduate degree in the Social Anthropology of China from Oxford University. He taught East Asian studies at Tufts and at UMass Boston until 1982, before he resumed his career in construction. Grant is a licensed Home Improvement Contractor and Construction Supervisor in Massachusetts.
Judith Katz, Vice President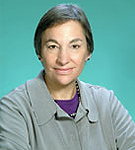 Judy joined GFRC in 1994, with the dual mission of developing a marketing program and establishing corporate policies and procedures. Her adjunct roles include human resources, and corporate communications and information systems. Prior to her work in the construction industry, Judy had a successful career in banking. As Vice President with the Bank of New England, she was responsible for assessing foreign country risk as a support to international lending. Subsequent to that, she managed a department that developed and communicated credit policy and procedures throughout the corporation, with a focus on real estate issues. Judy received a B.A. from the University of Pittsburgh in Anthropology, an M.A. in Near Eastern Languages from Indiana University, and an M.A.L.D. from the Fletcher School of Law and Diplomacy at Tufts University.