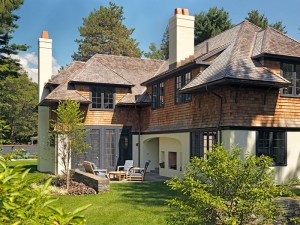 GF Rhode Construction has carefully developed its model for successful management of construction projects. All members of the organization share the pride of each project well done by the firm.
Business with GFRC is clean and well organized. The project manager is the primary contact for business related to the project, with support by office staff, including preparation and updates of project budgets. Changes, if they occur, are processed on a timely basis, so surprises are minimized.
PROJECT TEAM
GFRC projects are staffed by an appropriate mix of personnel, depending on project scope and budget. The office staff supports field operations, including daily on-site supervision, as well as project management related to budget, schedule, and owner/architect relations. A field office is set up at most project sites. Site meetings are held on a weekly or bi-weekly basis, depending on the scope of the project and client wishes. GFRC has a system for maintaining complete paper and electronic files for every project. Project documentation procedures are well developed for handling the complex information involved in the construction process.